Direct to film (DTF) transfers have become an increasingly popular method for custom printing shirts and other apparel. Compared to other printing techniques like screen printing and vinyl, DTF offers unparalleled photo-quality resolution, vibrant colors, and fine details. But when it comes to durability, many wonder – how long do DTF transfers last on shirts and apparel?
In this comprehensive guide, we'll explore everything you need to know about the lifespan and durability of DTF transfers.
Let's dig in!
Overview of DTF Transfer Durability
When produced with high-quality materials and applied correctly, DTF transfers can be quite durable on shirts and garments. However, their longevity depends on several key factors:
Fabric type: Natural fabrics like cotton tend to hold up better over time than synthetic blends.
Washing and drying methods: Gentle care without harsh chemicals preserves prints.
Quality of the transfer: Higher-grade transfers withhold fading and cracking.
Application process: Proper heat-press technique and settings are key for adhesion.
With the right materials and application, DTF transfers can resist fading, cracking and peeling for years with proper care. They provide excellent color vibrancy, crisp details, and a soft hand-feel even after repeated washing.
However, low-quality transfers and improper application or care can significantly reduce DTF's lifespan on shirts.
Factors That Affect DTF Transfer Durability
Many variables impact how long DTF transfers will last on shirts and garments before fading, cracking or peeling. Let's explore the key factors:
Fabric Type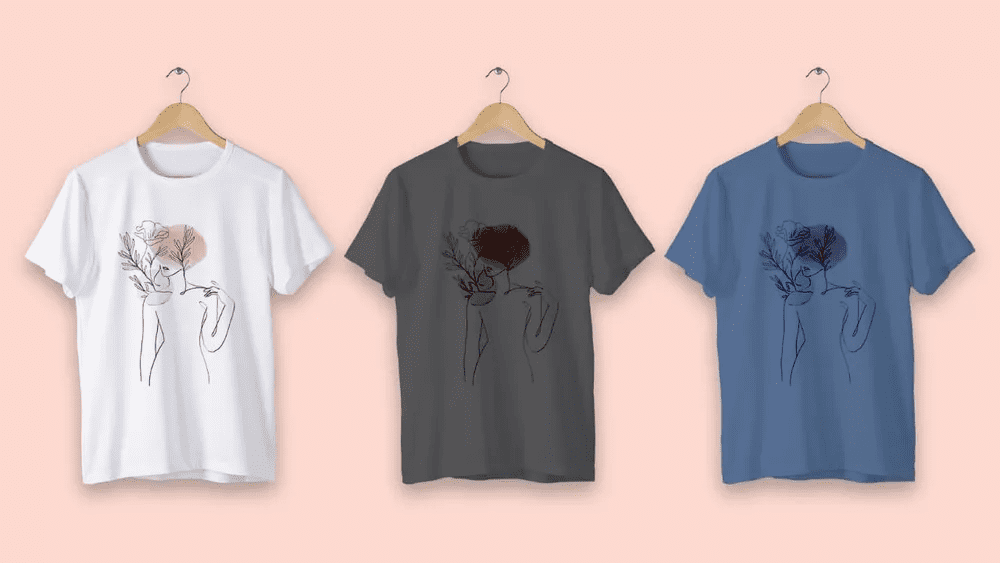 The shirt's fabric strongly influences durability. Over time, certain textiles are more prone to fading, peeling or cracking of the print.
Natural fabrics like cotton and silk often hold up better than synthetics like polyester or nylon. Natural fibers tend to degrade less over time, and may absorb inks more efficiently for better adherence.
Consider the shirt's purpose and design when selecting fabric. For frequent wear and washing, choose a durable, high-quality material.
Washing and Drying
How you clean and dry the shirts after printing also impacts longevity. Harsh washing, excessive heat drying, and strong detergents can all cause fading, cracking or peeling over time.
Follow care instructions closely to optimize durability. Use mild detergent, wash in cold water, and avoid fabric softeners or bleach. Air dry or use low heat when machine drying to protect the print. Turn the shirt inside out before washing and drying.
Ink/Transfer Quality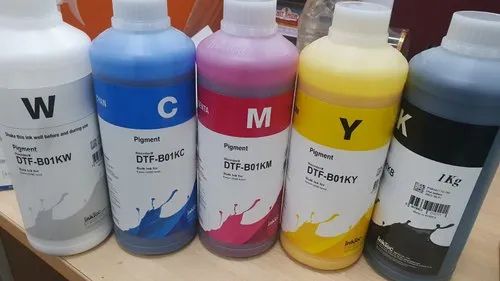 Higher quality DTF ink and transfers have better durability and longevity. Avoid cheap, low-grade materials which fade and crack faster. Use ink and transfers designed specifically for durability.
Make sure to use the right ink for your fabric type. Mismatched ink and fabric reduces adherence and durability.
Application Process
Proper application of the transfer to the shirt ensures maximum durability. Follow all directions to evenly apply heat and pressure. This prevents cracking or peeling issues later on.
Design Complexity
More complex multicolor designs with gradients may be more prone to fading or peeling over time versus simple spot color designs. Simpler designs tend to have better adherence.
Read Also: Best Resolution for DTF Printing
Storage and Handling
Proper storage and handling helps prevent premature fading, cracking or peeling. Avoid direct sunlight, excessive folding at the print area, and abrasion from velcro, zippers or similar items.
Testing DTF Transfer Durability
To evaluate lifespan, there are a few common methods for testing DTF transfer durability:
Rub test: Rubbing printed area with cloth to simulate wear and tear. Checks adhesion.
Wash test: Washing and drying shirt repeatedly and checking print.
Accelerated aging: Exposing print to extended periods of heat, humidity, and UV light to simulate years of wear.
These tests predict how long the DTF print will last through normal wearing and washing based on short-term simulations.
Real-World Examples of Durable DTF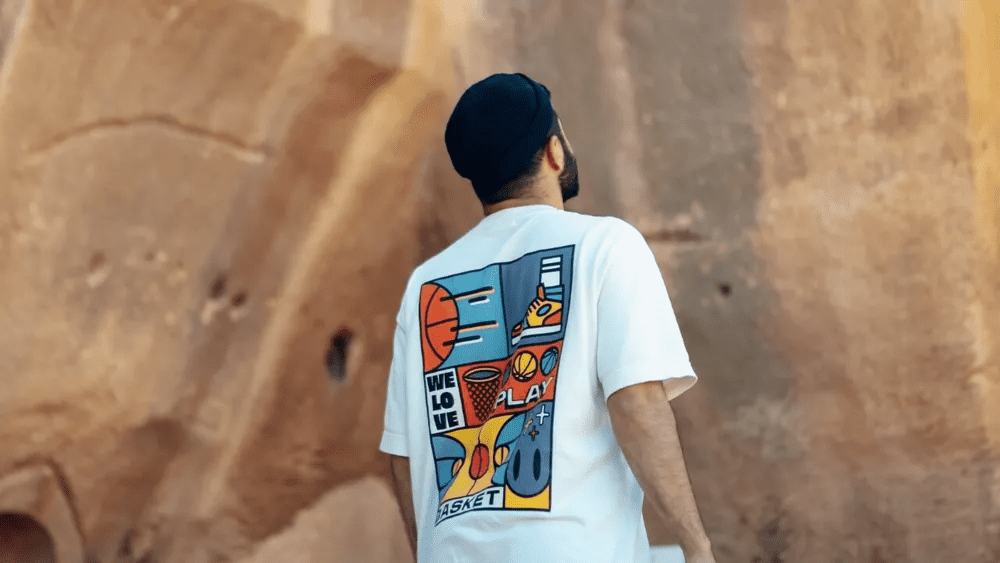 Here are some real-world examples of durable, long-lasting DTF transfer prints:
Team uniforms – DTF printed numbers, names and logos on sports jerseys stand up well to repeated washing and drying.
Event shirts – Concert, race and event shirts often use DTF for vibrant, durable prints.
T-shirt company prints – Many custom t-shirt companies offer DTF as a durable and soft alternative to screen printing.
Outdoor signage – With special overprinting, DTF transfers can be used for short-term outdoor banners and signage.
With proper care and handling, these DTF prints last for months or years without fading, cracking or peeling.
Tips to Maximize DTF Transfer Durability on Shirts
Here are some top tips to extend the lifespan of your DTF prints:
Care and Washing
Wash inside-out in cold water with a mild detergent
Avoid fabric softeners and bleach
Air dry or use low heat tumble dry
Avoid ironing directly over the print
Choose the Right Fabric
Pick fabrics optimized for DTF printing like 100% cotton, polyester blends, or poly-cotton blends. Avoid more delicate materials prone to fading.
Quality Control
Use high quality inks and transfer materials and conduct test prints to ensure proper application and adhesion.
Storage and Handling
Avoid direct folding or creasing on the print
Store out of direct sunlight
Prevent velcro, zippers, etc from abrading print
Following these best practices for care, fabric selection and print application will optimize durability.
How Long Do DTF Transfers Last Compared to Other Printing Methods?
Let's compare the lifespan of DTF to other common t-shirt and apparel printing techniques:
| Printing Method | Durability | Advantages | Disadvantages |
| --- | --- | --- | --- |
| Screen printing | Very durable for long runs; lasts for years | Ideal for large runs; very cost effective | Not ideal for photographic prints or short runs |
| Vinyl | Durable for indoor use; lasts 1-2 years | Easy to apply; customizable | Can crack or peel over time; limited color/detail |
| DTF | Durable with proper care; lasts 2-3 years | Photo-quality prints; soft hand feel | More costly for small runs; delicate application |
Key Takeaways:
For long production runs, screen printing is the most durable and cost-effective option.
For short runs and photographic prints, DTF offers a durable and soft print quality.
Vinyl is easy to apply but lacks DTF's photo-quality.
With proper care and handling, DTF transfers offer durability comparable to screen printing and vinyl when washing and wearing shirts regularly.
Step-by-Step Care Instructions to Make DTF Transfers Last
Follow these care instructions to properly launder DTF printed shirts and extend the lifespan of the prints:
Washing
Turn shirt inside out
Wash in cold water with a mild detergent
Avoid fabric softeners and bleach
Air dry or tumble dry on low
Drying
Air dry on a flat surface
If machine drying, use low heat
Hang drying is ideal to prevent heat damage
Ironing
Avoid direct ironing over the print
Iron inside out at medium heat if needed
Storage
Fold with print on the outside to avoid creasing
Keep out of direct sunlight
Following these steps for washing, drying, ironing and storage will help DTF prints on shirts last for many washes without fading, cracking or peeling.
Frequently Asked Questions
How long does DTF printing last on shirts?
With proper care, DTF transfers can last 2-3 years on shirts before fading, cracking or peeling. Quality of materials and handling are key factors. For extra durability, embroidered patches may outlast DTF.
Is DTF ink permanent?
DTF ink is durable but not completely permanent or invulnerable to fading over time. With quality inks and proper care, DTF prints resist fading for years of normal wear.
Does DTF last as long as screen printing?
For high volume printing, screen printing is generally more heavy duty and durable for long term use. But DTF offers greater print quality and softness, and can approach screen print durability with proper materials and handling.
Can you dry DTF shirts in the dryer?
Yes, you can dry DTF printed shirts in the dryer but use very low heat settings to avoid excessive heat damage to the print. Air drying is ideal to maximize DTF print durability.
How many washes can a DTF shirt last?
With recommended care, a high quality DTF print may last 50 washes or more before fading or cracking. Print longevity depends on the quality of the inks, transfer and shirt fabric.
Read Also: How to choose the Best DTF Film
The Bottom Line
When produced with quality materials using proper techniques, and cared for correctly, DTF transfers can be quite durable and long-lasting on t-shirts and apparel. With the right application and handling, DTF prints can endure for years and many washes without significant fading or deterioration.
By selecting optimal fabric, using high-grade inks and transfers, and following the proper care and washing guidance, you can get great longevity out of your custom DTF-printed shirts and garments.