Has your BMW 650i ever failed to start due to a dead battery? Few things are more frustrating than turning the key and getting nothing but a click or silence. A weak or dead battery leaves you stranded and scrambling to find a jump start or roadside assistance. Don't wait until it happens to you – be proactive and get the best battery for your BMW 650i before it's too late.
Buying a new battery for your 650i is an important decision. You want maximum power, reliability, and longevity at a reasonable price. With so many battery options on the market, how do you choose? This comprehensive battery buyer's guide takes the guesswork out of finding the ideal replacement battery for your BMW 650i.
How Long Do BMW 650i Batteries Last?
The average lifespan of a BMW 650i battery is 3-5 years. However, heat, cold, frequent short trips, vehicle accessories, and other factors can shorten battery life. If your 650i battery is more than 3 years old, it's a good idea to test it or replace it as a preventive measure. Waiting for it to die at an inopportune time is never fun.
BMW 650i batteries are available in different types, sizes, capacities, and price ranges. Read on to learn how to select the best one for your needs and budget.
Top 7 Batteries for BMW 650i
After extensive research, here are my top recommendations for replacement BMW 650i batteries:
1. Duralast Platinum AGM Battery BCI Group Size 49 900 CCA H8-AGM
900 cold cranking amps, 170 reserve minutes
Absorbent glass mat (AGM) prevents leaks/spills
Exact fit for many BMW 650i models
3-year free replacement warranty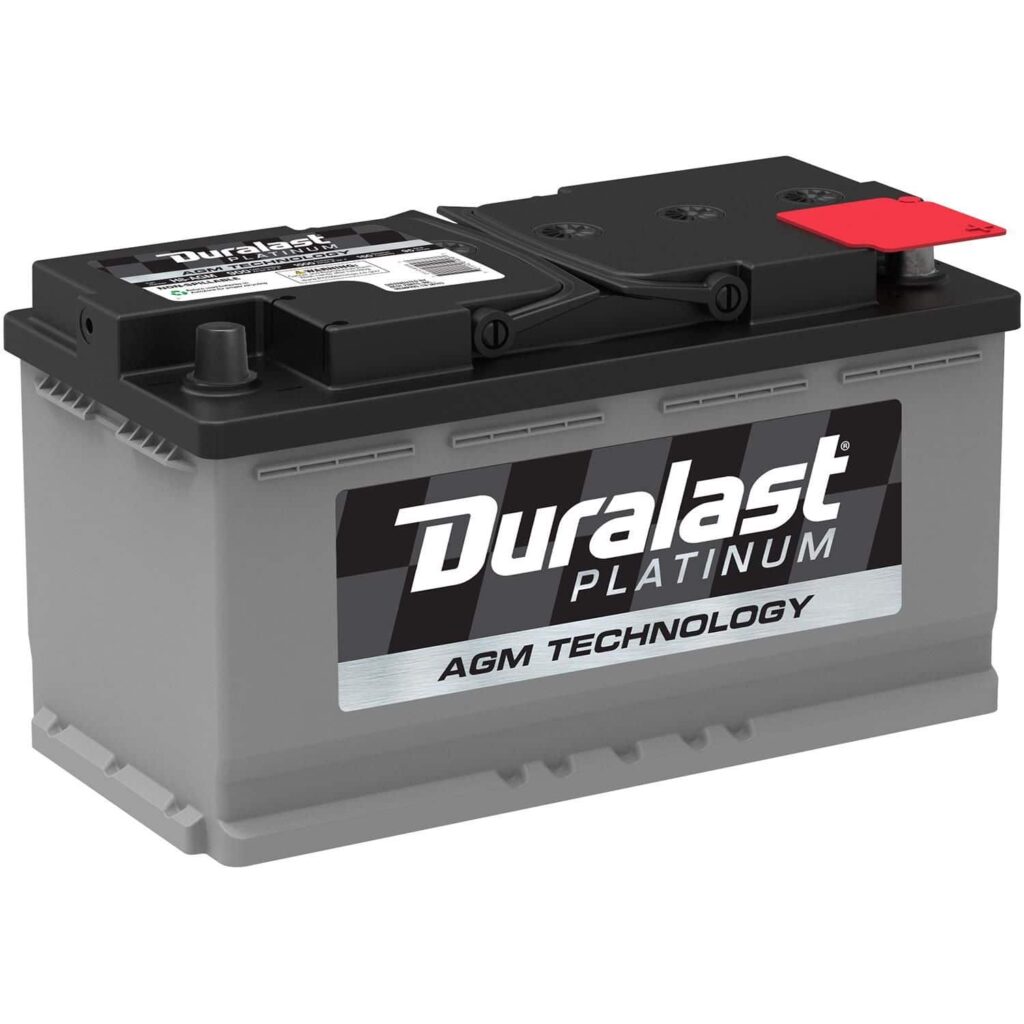 This AGM battery from Duralast is an excellent OEM replacement for your BMW 650i. The completely sealed AGM design prevents acid leaks and dangerous fumes. It provides reliable starting power even in extreme cold. The 3-year warranty provides peace of mind. Overall, a high-quality direct fit battery for BMW 650i models at a reasonable price.
2. Duralast Platinum AGM Battery BCI Group Size 95R 950 CCA H9-AGM
950 cold cranking amps, 190 reserve minutes
Sealed AGM technology
Ideal for vehicles with electronics/accessories
Handles repeated charge/discharge cycles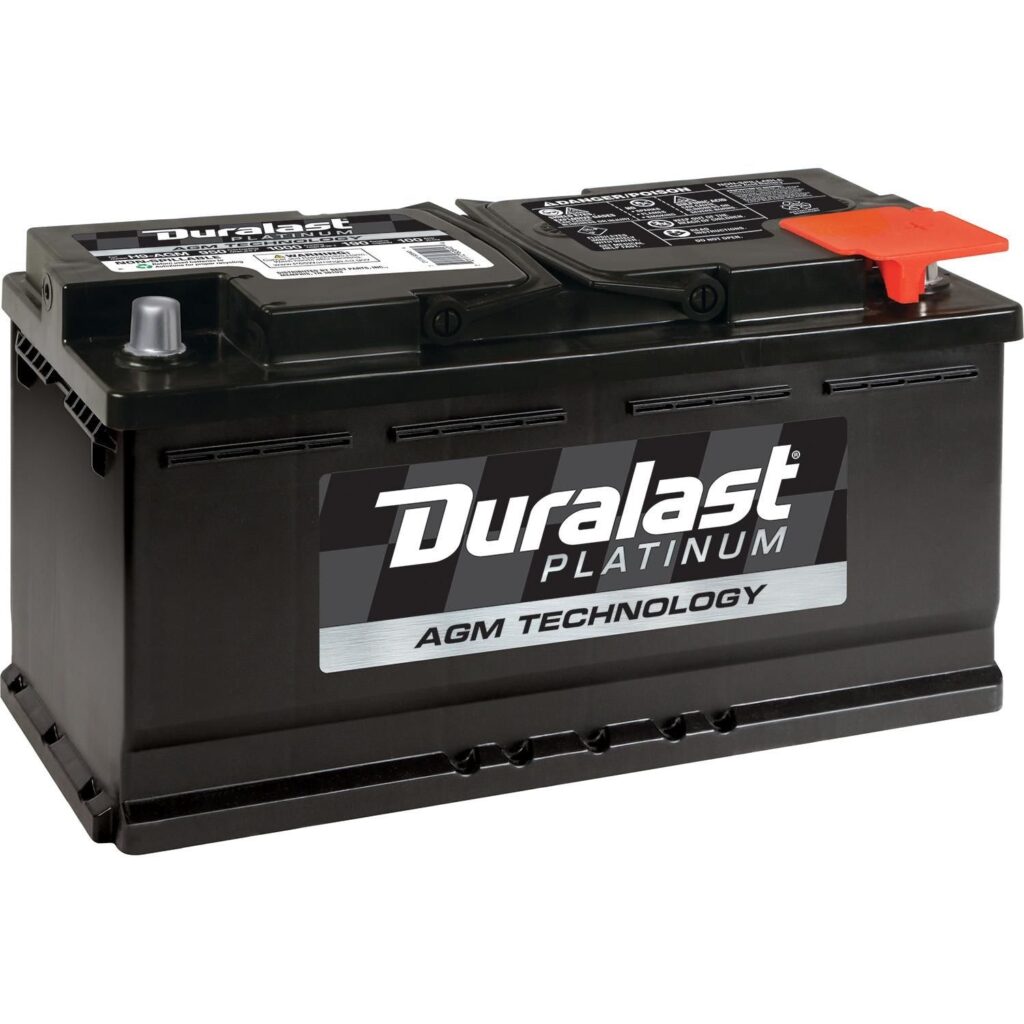 With 950 cold cranking amps, this AGM battery provides maximum starting power for your BMW even in extreme weather. The absorbent glass mat design makes it maintenance free and mountable in any orientation. It can handle frequent short trips thanks to improved cycling capability. A great choice if you use electronics and accessories in your 650i.
3. Duralast Platinum EFB Battery BCI Group Size 49 850 CCA H8-EFB
850 cold cranking amps
Enhanced flooded battery (EFB) technology
Increased starting power over conventional flooded batteries
Essentially maintenance free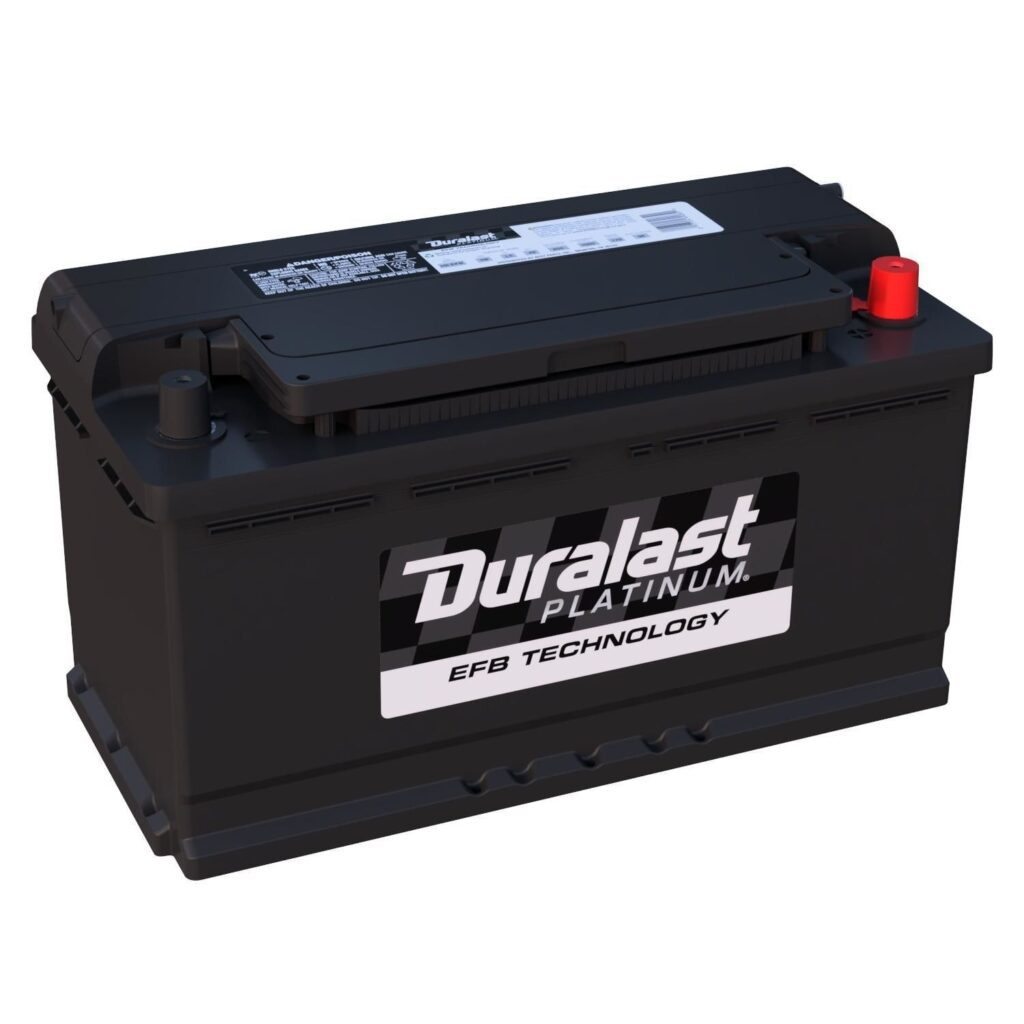 This EFB battery from Duralast provides strong starting power and improved cycling over traditional flooded batteries. It is an affordable maintenance-free option for BMW 650i owners seeking a balance of performance and value. The enhanced flooded battery design prevents most acid leaks while delivering reliable starts.
4. Duralast Gold Battery BCI Group Size 49 900 CCA H8-DLG
900 cold cranking amps, 150 reserve minutes
Budget-friendly price point
Decent warranty coverage
Suitable for average BMW 650i needs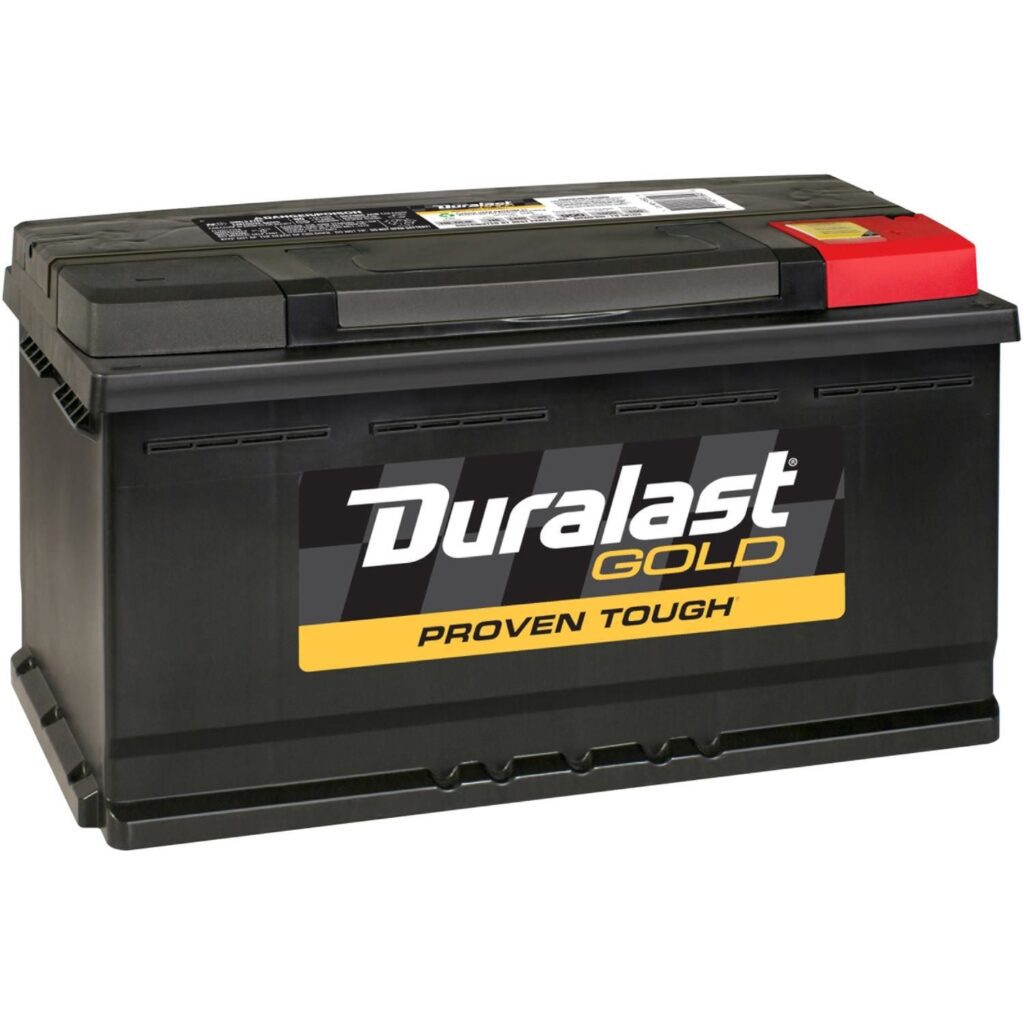 While not quite premium, this battery from Duralast Gold still provides capable performance for most BMW 650is. With 900 cold cranking amps, it has enough power for reliable starts. The 3-year replacement warranty gives peace of mind. A good choice for 650i owners looking to save money upfront.
5. Duralast Gold Battery BCI Group Size 95R 950 CCA H9-DLG
950 cold cranking amps, 110 reserve minutes
Cost-effective option from known brand
Solid starting power and reserve capacity
Basic 3-year free replacement warranty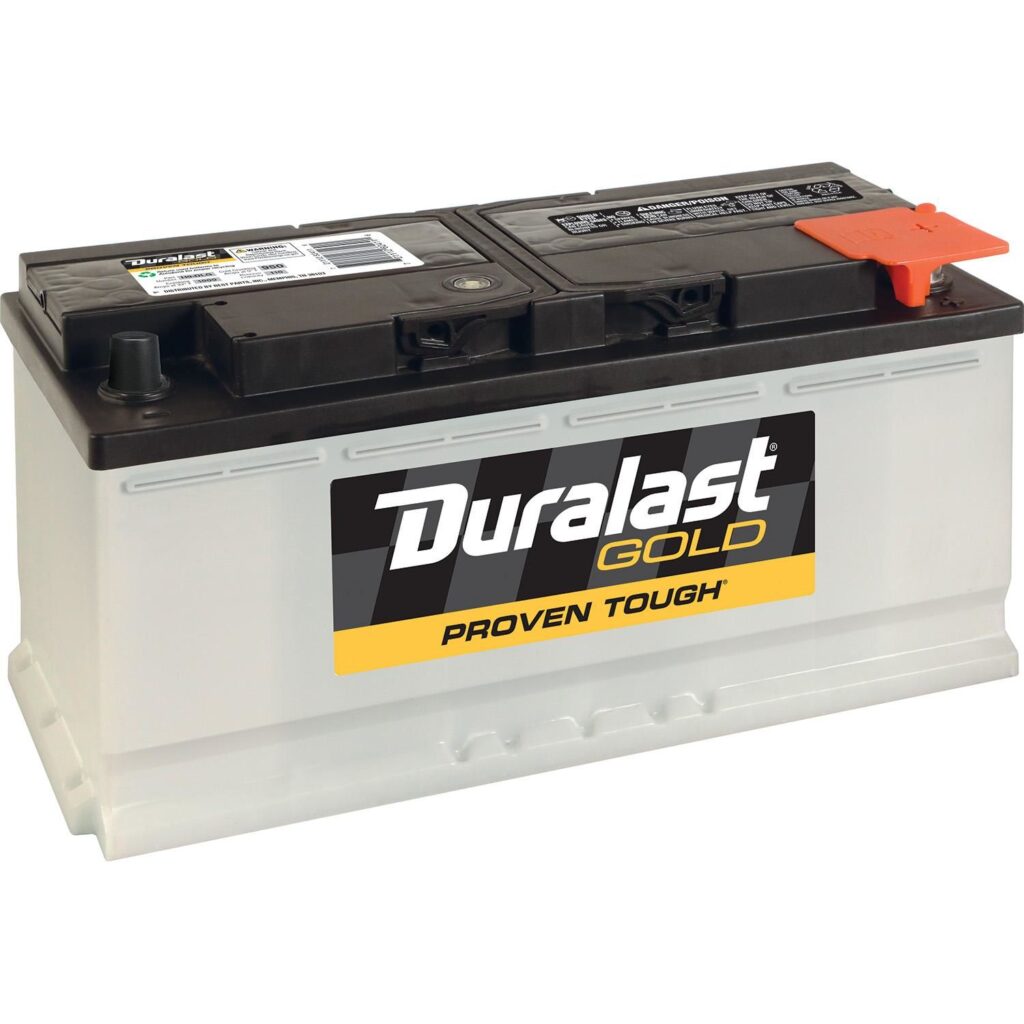 This budget-oriented battery provides strong starting capabilities thanks to 950 cold cranking amps. While not quite as robust as premium options, the Duralast Gold H9-DLG still offers decent performance for the money. The included 3-year warranty provides protection against early failure. A good value choice.
6. Duralast Battery BCI Group Size 49 850 CCA H8-DL
850 cold cranking amps, 150 reserve minutes
Very affordable initial purchase price
Decent power output
Only 2-year warranty coverage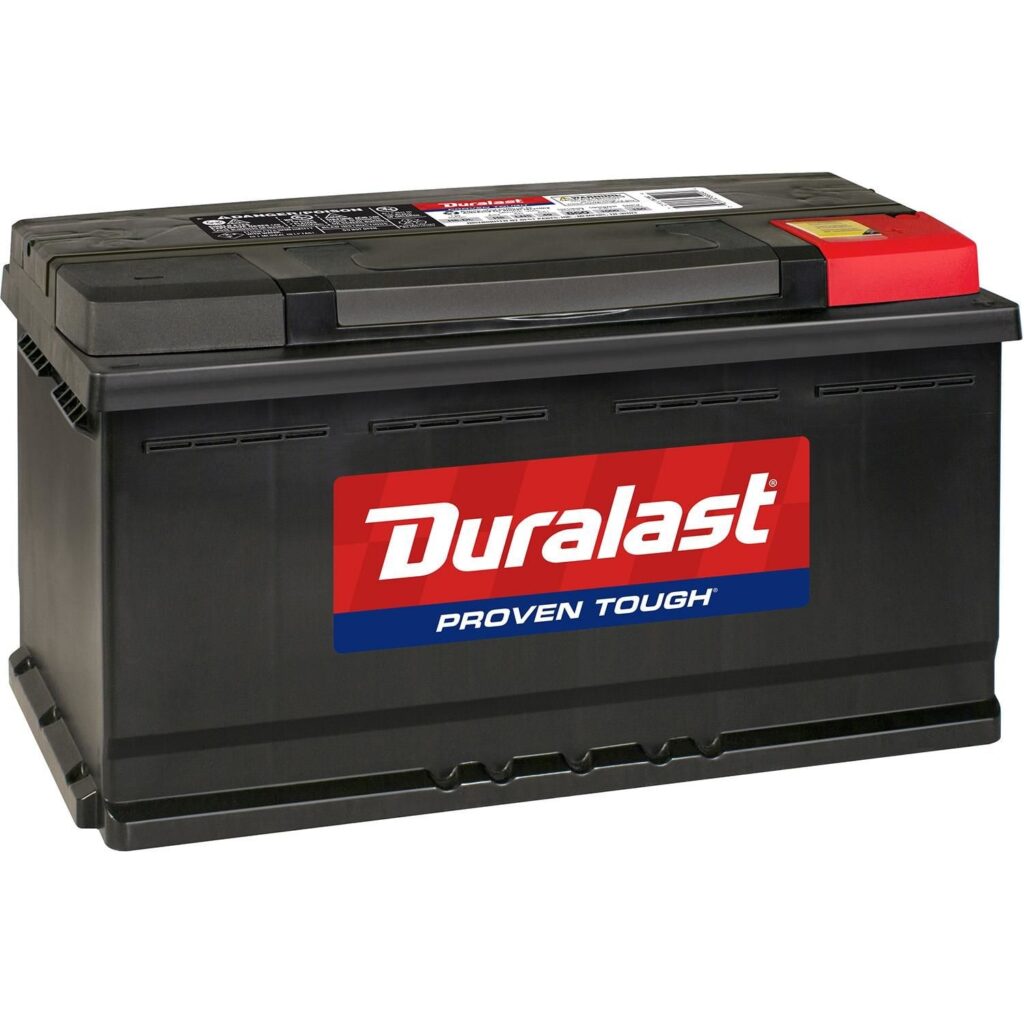 For BMW 650i owners on a tight budget, this basic battery from Duralast gets the job done. While only offering a 2-year warranty and 850 CCA, it can still provide sufficient starting power. The low upfront cost makes it appealing for those looking to save money. Just don't expect premium performance or longevity.
7. Odyssey Performance Battery BCI Group Size 49 950 CCA 0754-2020
950 cold cranking amps, 160 reserve minutes
AGM and pure virgin lead plates for extended service life
Handles extreme hot and cold temperatures
High performance comes at a premium price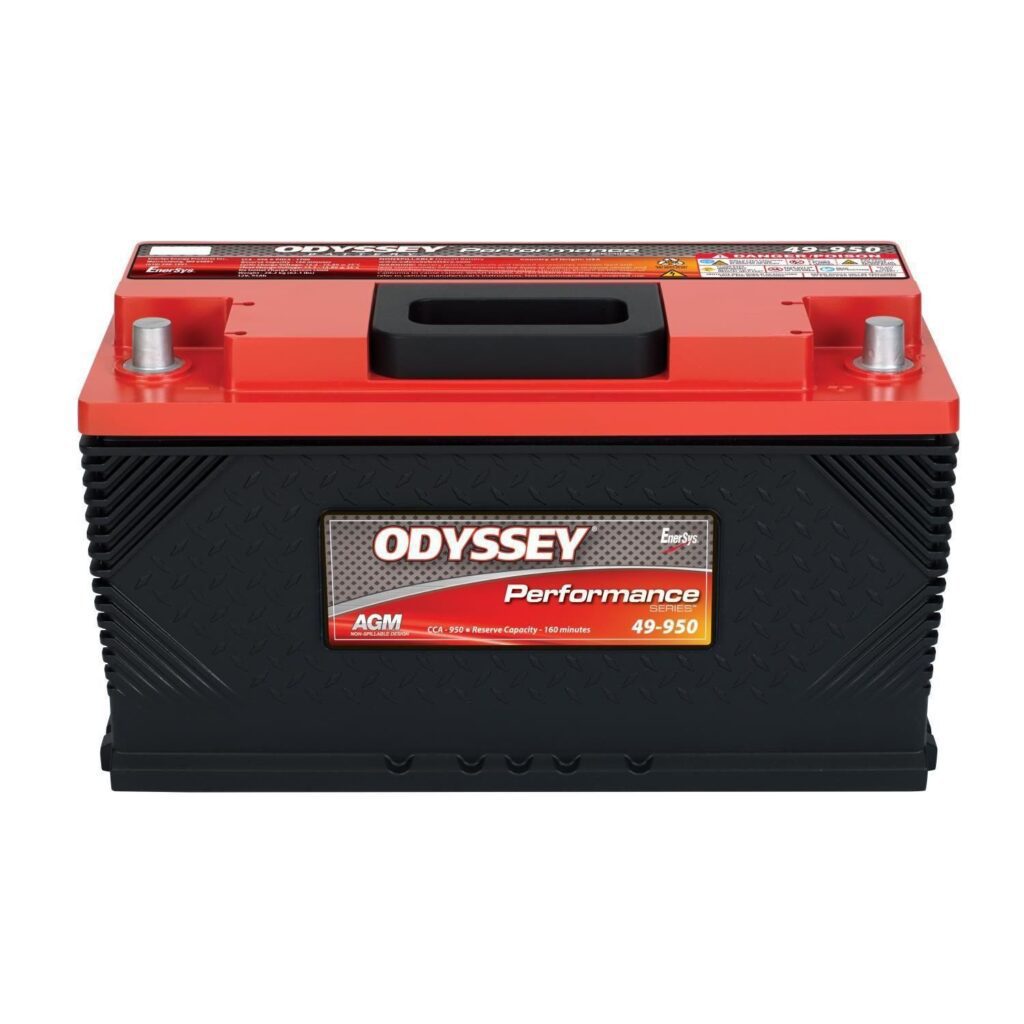 The Odyssey 0754-2020 is a top-tier performer designed for serious BMW enthusiasts. With 950 cold cranking amps and pure lead plates, it provides reliable starts even in extreme conditions. The AGM design is completely maintenance-free. Expect 5+ years of service life with proper care. The trade-off is a high initial cost, but fans say it's worth it.
Realated: 100+ BMW quotes and sayings for Instagram captions
Key Factors When Selecting a BMW 650i Replacement Battery
Choosing the right battery involves more than just price and brand reputation. Several key factors determine how well a battery will perform in your BMW:
Battery Type
There are three main battery types – conventional flooded, absorbent glass mat (AGM), and enhanced flooded battery (EFB):
Flooded lead-acid batteries are least expensive. They require maintenance to check fluid levels and have potential to leak or spill acid.
AGM batteries use absorbent glass mats between the plates to prevent spills and enable any mounting orientation. They are maintenance-free and handle repeated charge/discharge cycles well. Ideal for vehicles with frequent short trips, electronics, and accessories. Most batteries designed for BMWs are AGM.
EFB batteries have thicker plates and advanced electrolytes for improved starting power and cycle life compared to conventional flooded batteries. They may leak acid if cracked, but are essentially maintenance free. EFB batteries strike a balance between cost and performance.
For most BMW 650i owners, an AGM or EFB battery is recommended for convenience and performance. Flooded batteries require more maintenance and have higher risk of acid leaks.
Cold Cranking Amps (CCA)
The cold cranking amps rating measures how many amps a battery can deliver at 0°F for 30 seconds while maintaining a minimum of 7.2 volts. Your BMW 650i requires high CCA (typically over 850) for starting in cold weather. More CCA means faster starts with less drain on the battery.
Reserve Capacity
The reserve capacity rating indicates how long a battery can deliver 25 amps while maintaining a minimum of 10.5 volts at 80°F. It measures how long your BMW can run accessories and electronics if the alternator fails. More reserve capacity is better for handling longer trips without the alternator. A minimum of 90 minutes is recommended, but 120+ minutes reserve capacity is ideal for a BMW 650i.
Physical Size
It is crucial to get the correct group size battery for your BMW 650i battery tray. The 650i uses a BCI Group 49 battery. Double check the dimensions to ensure an exact fitment and optimal performance.
Warranty
Look for a full 3-year free replacement warranty from established brands. Premium AGM batteries often come with 4-5 year warranties. This protects against early failure and defective batteries.
Price
Budget batteries start around $150-180 while premium options are $250 and up. With proper maintenance, a more expensive premium battery can save money in the long run versus replacing cheap batteries twice as often.
Location and Convenience
If buying locally, make sure the retailer will install the battery and dispose of the old one properly. Buying online through major retailers can offer convenience but typically lacks install options.
| Battery Features | Advantages | Disadvantages |
| --- | --- | --- |
| Flooded Lead-Acid | Very low cost | Requires fluid maintenance, possible acid leaks, limited cycle life |
| Enhanced Flooded Battery (EFB) | Improved starting power and cycle life over flooded, lower cost than AGM | Still possible for acid leaks if cracked |
| Absorbed Glass Mat (AGM) | Completely sealed, maintenance free, mount in any orientation, handles repeated charging | Higher initial cost, doesn't provide longer life than quality EFB |
BMW 650i Battery Replacement Guide
Once you purchase a new battery for your BMW 650i, here are some tips for smoothly installing it yourself or having it replaced:
Materials Needed
Replacement BMW 650i battery
Battery terminal cleaner
Battery terminal protector spray
Adjustable wrench or ratchet and socket
Torque wrench (recommended)
Gloves, goggles, and apron (for safety)
Battery Location
The battery is located in the trunk on the right side under an access panel. Remove the trim panel covering it by pulling up firmly.
Remove the Old Battery
Turn off all vehicle accessories and lights.
Disconnect the negative cable first, then positive cable.
Release the hold down bracket.
Carefully lift out the old battery. Place it in a secure container if transporting it.
Install the New Battery
Set the new battery into the battery tray. Make sure it is fully seated.
Attach the positive cable first, then the negative cable.
Tighten battery terminal clamps to proper torque – 60 to 80 inch-lbs is typical.
Securely fasten hold down bracket.
Clean away any Battery corrosion on terminals or tray with a wire brush or baking soda/water solution.
Apply battery protector spray to terminals to prevent future corrosion.
Replace trim panel covering battery compartment.
Reset the Charging System
The engine computer and onboard diagnostics will need to relearn the new battery's state of charge and behavior. BMW recommends having the battery registered to the vehicle using their diagnostic scan tool. Without this reset, you may experience warning lights, computer errors, or charging issues. Most independent shops and dealers can perform this reset quickly if you prefer not to buy your own scanner.
With a quality battery suited to your BMW 650i and proper installation, you will enjoy reliable startups for years to come. Don't wait for the inconvenience of a dead battery – research the best replacement for your needs and budget today!
Related: Best batteries for Honda Pioneer 1000
Frequently Asked Questions
What causes BMW 650i batteries to fail prematurely?
Frequent short trips, sustained use of electronics/accessories, high heat under the hood, vibration, corrosion, manufacturing defects, and normal aging can shorten battery life. Using AGM or EFB batteries and avoiding deep discharge cycles can maximize longevity.
How can I get the longest life from my new BMW battery?
Use a battery tender when storing your BMW for long periods.
Drive long enough for the alternator to fully recharge the battery after short trips.
Keep terminals clean and spray with protector annually.
Avoid draining below 50% charge whenever possible.
Park in cooler garage areas rather than hot driveways or parking lots.
Consider a trickle charger if your BMW sits idle over 2 weeks.
What happens if my new BMW battery dies shortly after purchase?
Quality batteries come with a 3-5 year free replacement warranty. Keep your receipt and have the battery tested. If defective, you just need to return it to the place of purchase for a free replacement during the warranty period.
Should I buy the cheapest battery that fits my BMW?
It's not recommended. Inexpensive batteries often fail sooner, costing you more in the long run. Paying a little more for a premium battery from a reputable brand will typically save you money over the vehicle's life.
Can my BMW drive fine without getting the battery registered?
It will operate, but likely with intermittent warning lights or error messages. Battery registration calibrates the engine computer to the new battery's parameters for ideal charging and performance. Having this done is highly recommended.
Finding the right battery to match your needs and budget is easy with this comprehensive buyer's guide. Now you can shop confidently for your BMW 650i, knowing what to look for and what matters most. Don't wait until your battery leaves you stranded – replace it proactively so your BMW starts smoothly for years to come.