You just unboxed your shiny new iPhone 13 Pro Max. It's a big investment, and you want to make sure it stays protected. A protective case is essential to prevent damage from accidental drops, scratches, and daily wear and tear.
With so many options on the market, it can be tricky to determine which cases offer the best protection durability and access to the screen, The slim profile need great build quality and has protection for the display.
I've tested and reviewed the top protective cases from leading brands to showcase the 10 best options to safeguard your iPhone 13 Pro Max. Keep reading for an in-depth look at each case's design, protection level, extra features, and more to help you find the right one for your needs and style.
1. Casetify Impact Iphone 13 Case: Best for Customization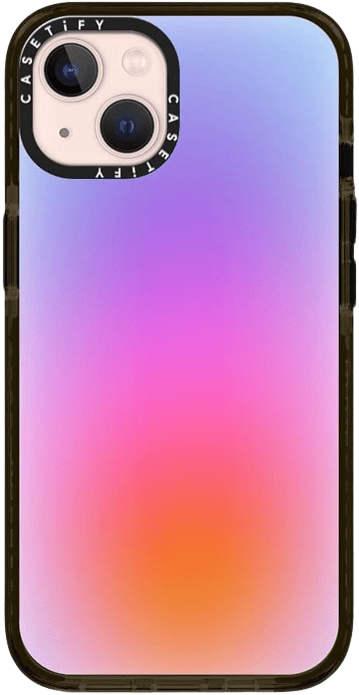 Key Features:
Customizable backplate
6.6-foot drop protection
Slim profile, doesn't add bulk
Raised edges protect screen
Antimicrobial coating
Casetify is known for its ultra-customizable cases. The Impact Case is my top pick for the iPhone 13 Pro Max because it combines personalization with excellent protection.
You can customize an Impact Case with text, fun patterns, photographs, and more. It installs easily with a snug fit. The case has 6.6-foot drop protection, a scratch-resistant coating, and raised edges to protect the screen.
Despite the protection, it maintains a slim profile and doesn't add much bulk. The case doesn't impede wireless charging or screen visibility either. I also appreciate the antimicrobial coating's ability to inhibit bacteria growth.
2. Spigen Tough Armor Case: Most Protective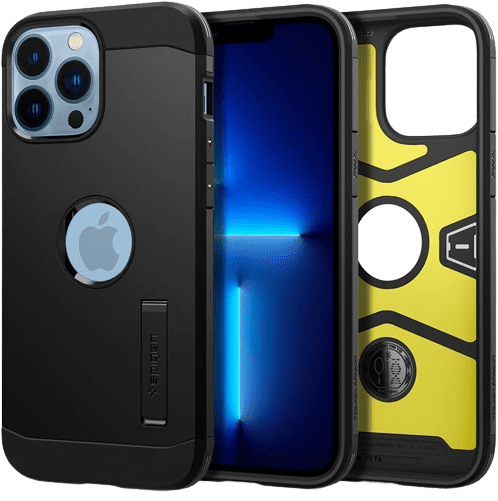 Key Features:
13+ feet of drop protection
Air cushion technology for impact absorption
Multi-layer design with foam padding
Built-in kickstand
Antimicrobial coating
For maximum protection, the Spigen Tough Armor case is an excellent choice. It has a multi-layer design with air cushions and foam padding to safeguard against drops.
The case exceeds military drop test standards with over 13 feet of drop protection. Air cushion technology in the corners provides extra shock absorption.
Despite the rugged protection, the profile isn't overly bulky. You still get easy access to buttons and ports. The built-in kickstand is great for hands-free media viewing. I also like the antimicrobial coating to inhibit germ growth.
3. Otterbox Defender Series Pro Case, Most Heavy Duty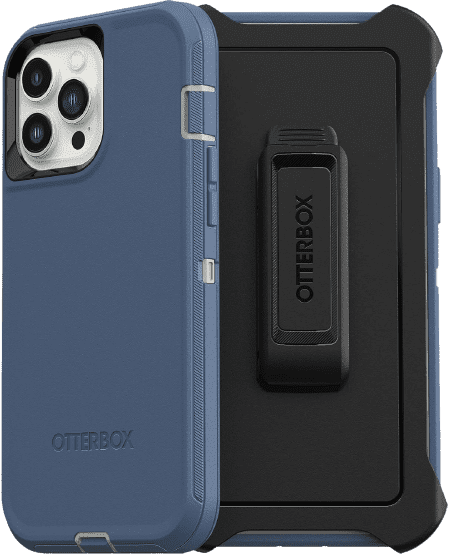 Key Features:
Military drop tested to 4x MIL-STD 810G standards
Port covers prevent debris intrusion
Dual-layer design with inner shell and outer slipcover
OtterArmor Microbial Defense protects against germs
Robust yet easy access with flip-open port covers
The Otterbox Defender Series Pro lives up to its name as one of the most heavy-duty cases available. It provides military-grade drop protection along with port covers to block out dust and debris.
You get a dual-layer design with a sturdy inner shell and a rugged outer slipcover. The OtterArmor Microbial Defense prevents germ growth. Port covers block lint, dirt, and dust from getting into jacks and ports.
While very protective, it does add noticeable bulk. However, the flip-open port covers allow easy access when needed. If you want a tough-as-nails case, the Defender Series Pro is a great fit.
4. Speck Presidio2 Grip Case: Best Grip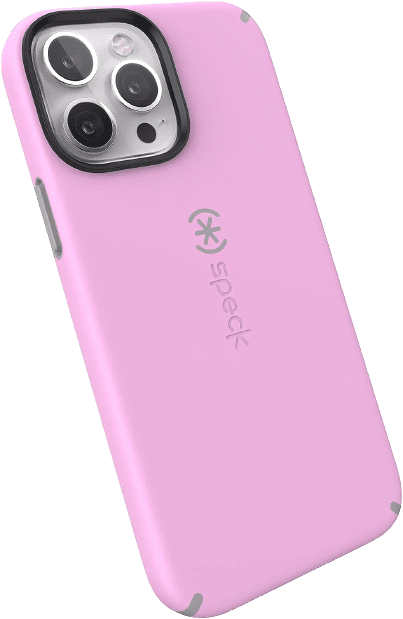 Key Features:
Graduated rubber ridges for no-slip grip
13-foot drop protection with Impactium
Antimicrobial product protection
Beveled edges protect screen
A matte finish resists fingerprints
The Speck Presidio2 Grip case stands out for its excellent grip you can hold onto. The graduated rubber ridges provide a very secure, in-hand feel that's easy to grip.
At the same time, the Presidio2 Grip provides 13-foot drop protection thanks to the Impactium shock barrier. Microban antimicrobial product protection helps stop bacteria growth.
The beveled edges prevent screen scratches when facing down. While very grippy, the matte finish resists fingerprints too. Overall, the Presidio2 Grip marries advanced protection with an enhanced grip in a slim profile.
5. Burga Iphone 13 pro Max Case: Best Cute and Tough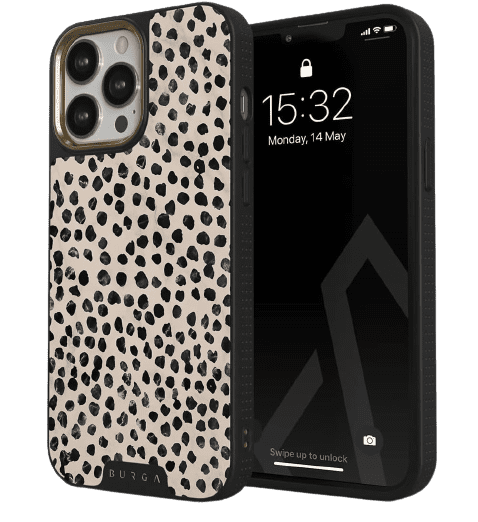 Key Features:
IP68 rating for water protection up to 6.6 feet
Withstands temperature extremes from -4° to 140° F
Glass screen protectors maintain touch sensitivity
Exceeds military drop test standards
Protects against dust, sand, and humidity
For water protection, the Burga case is my top recommendation. It provides IP68 level protection in up to 6.6 feet of water for 60 minutes.
The case encloses your phone in a tight, waterproof seal. While completely blocking water, the glass screen protector maintains full touchscreen sensitivity. Buttons are also protected yet easy to press.
Burga put the case through many tests beyond the IP68 rating, too. It can withstand temperatures from -4°F to 140°F and 100% humidity. The case also exceeds military drop test standards.
So not only do you get excellent water protection, but it can also withstand drops, shocks, dust, sand, and extreme temperatures. Just keep in mind that it does add some bulk.
6. Ringke Fusion Case: Best Clear Protection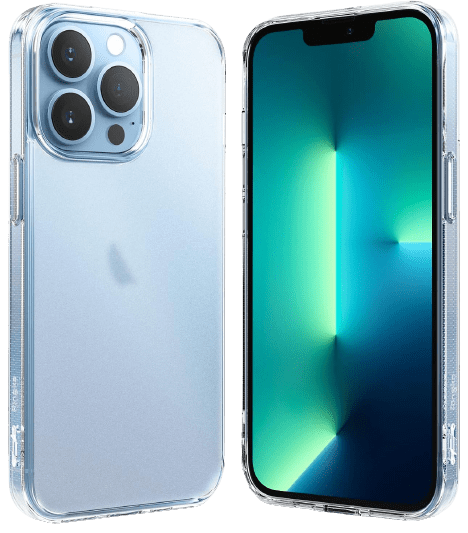 Key Features:
A clear polycarbonate back shows off phone's design
TPU bumpers absorb impacts
Raised edges protect screen and camera
Antimicrobial product protection
Precise cutouts for easy access
For a protective case that shows off your iPhone's design, Ringke's Fusion case is fantastic. It's available in completely transparent or colored bumpers.
The polycarbonate back panel is crystal clear to highlight your phone. It also helps prevent yellowing over time. The TPU bumper absorbs and disperses impact, while the back withstands scratches.
Raised outer lips and an inner dot matrix pattern prevent screen and camera scratching when placed face down. Precise cutouts allow easy access to all ports and buttons. For crystal clear protection, the Fusion case delivers.
7. Incipio Duo Case: Best Dual-Layer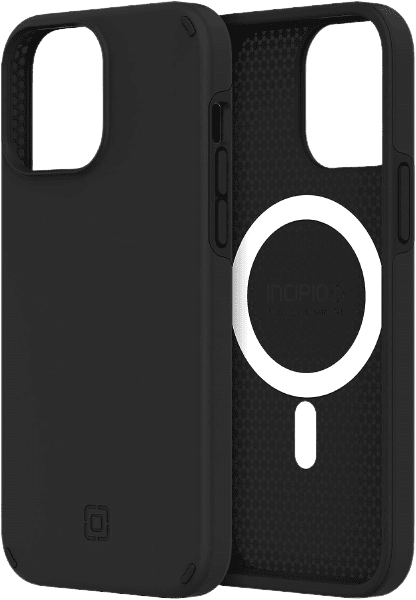 Key Features:
Dual-layer design with inner shock-absorbing shell
Slim 12mm profile maintains phone aesthetics
Textured finish for secure grip
Meets 12-foot drop protection standards
Precise cutouts for unimpeded access
The Incipio Duo merges a shock-absorbing inner shell with a rugged yet slim exterior for dual-layer protection. The inner shell disperses impact force, while the outer shell withstands abrasion.
At just 12mm thin, the Duo case maintains the iPhone 13 Pro Max's slim profile. The textured finish enhances grip while staying pocket-friendly. Precisely molded cutouts allow easy access to functions.
For advanced impact protection in a slim form, the Duo case is an outstanding choice. It meets 12-foot drop test standards and comes in five color options. The enhanced dual-layer design provides peace of mind without the bulk.
8. Totallee Thin Case – Best Minimalist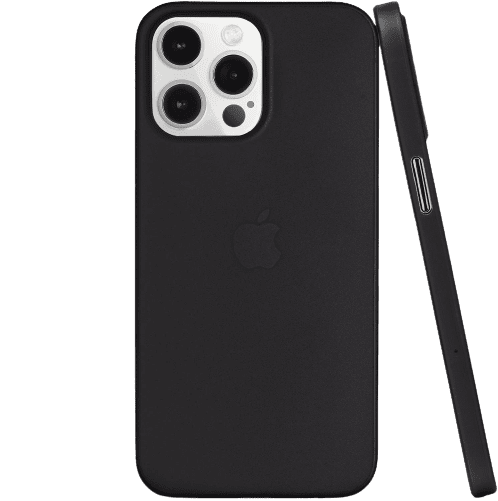 Key Features:
Ultra-thin 0.02-inch design
Fully wraps edges for scratch protection
Premium TPU material adds grip
Provides shock absorption
Maintains full port and button access
Totallee specializes in ultra-thin minimalist cases like this transparent option. At just 0.02 inches thin, it's like a second skin that virtually disappears onto your phone.
It fully wraps around the edges to protect the screen, sides, and rear camera without adding any bulk. The case prevents scratches yet maintains total access to buttons and ports.
While understated, it does add grip and shock absorption, too. The premium TPU material is stretched to tightly fit all sides. For barely-there protection, the Totallee Thin case keeps it slim and simple.
9. Smartish Gripzilla Case: Best Budget-Friendly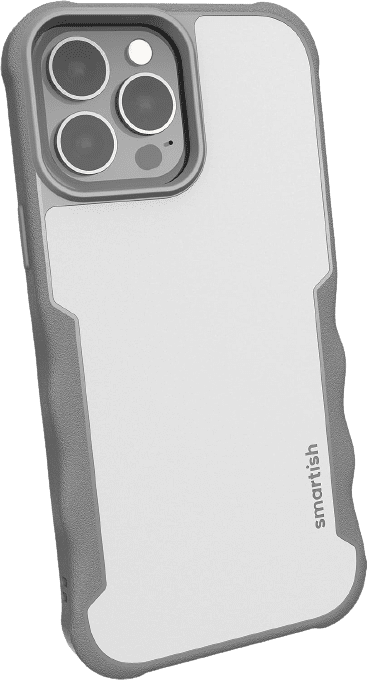 Key Features:
10-foot drop protection
Flexible TPU with air pocket corners
Textured sides for enhanced grip
Built-in antimicrobial product protection
Precise cutouts for port and button access
Budget-friendly price point
If you want heavy-duty protection without a premium price tag, the Smartish Gripzilla is a great value. It has 10-foot drop protection with a durable grippy exterior.
The Gripzilla case is made of advanced flexible TPU with air pocket corners to absorb impact. The textures sides provide an enhanced hold. It even has built-in antimicrobial protection.
While highly affordable, the case still protects against drops, scratches, scrapes, and germs. Precise cutouts give easy access too. For budget-friendly protection, the Smartish Gripzilla delivers.
10. Poetic Revolution Case: Best Rugged Protection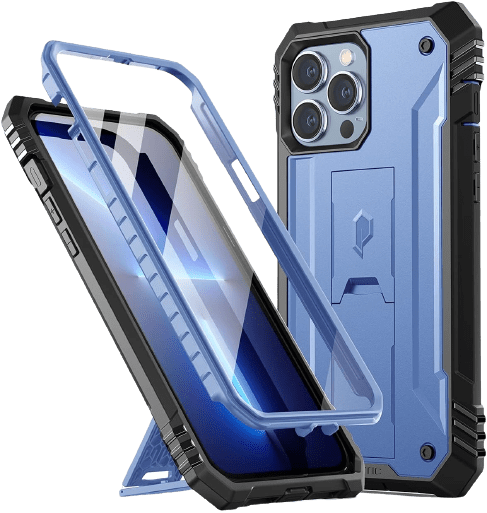 Key Features:
11-foot military grade drop protection
Triple layer design for durability
Built-in screen protector guards display
Port covers keep out dust and lint
Easy access to ports and buttons
Affordable price point
The Poetic Revolution case provides rugged all-around protection you can depend on. It meets military drop-test standards with 11 feet of drop protection.
The Revolution case has a triple layer design with a transparent back, polycarbonate frame, and durable TPU bumper. Port covers prevent dust and lint intrusion when not in use.
It also comes with a built-in screen protector to prevent scratches and scrapes. Despite the ruggedness, cutouts allow easy access to functions. For rugged protection at an affordable price, the Poetic Revolution is an excellent choice.
Related: Best black hardshell phone cases
Which Is the Best Protective Case for My iPhone 13?
You want to keep your new iPhone 13 safe without sacrificing style or usability. With many case options available, here are some tips for picking the best protective case for YOU:
Your iPhone 13 deserves a case that fits your aesthetic and lifestyle. Use this breakdown to find the ideal blend of protection, features, and style for you. Your phone will thank you!
Related: Best protective phone cases for iphone 14 pro max
Find the Best Protective Case for Your iPhone 13 Pro Max
Your new iPhone 13 Pro Max deserves the right protection. I hope this lineup of the 10 best protective cases helps you find the ideal fit. Keep your phone safeguarded from life's inevitable drops, dings, and accidents.
Certain cases like the Casetify Impact offer customization along with protection. Rugged choices like the OtterBox Defender Pro bring heavy duty armor. Ultrathin minimal options from Totallee provide a second-skin fit.
Think about your lifestyle needs and priorities. Do you want maximum protection or a slim profile? How much grip do you need? Will you be using your phone in wet environments? Asking these questions will help narrow down your ideal case.
Your iPhone 13 Pro Max is a premium flagship device. Protecting your investment with one of these cases helps you get the most out of it for years to come. Safeguard that beautiful display and expensive glass and camera array from cracks, scratches, and dents.